The Dress Code and Etiquette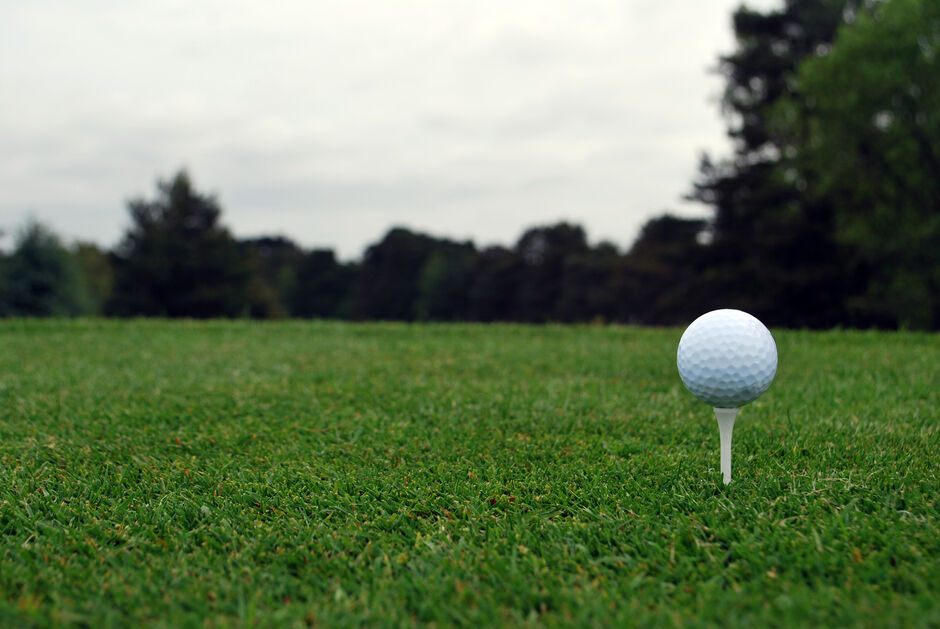 Many people who play and fall in love with the game of golf do so because of its fine history, traditions and sportsmanship; factors that seem to set golf apart from so many other sports these days.
So when you visit us please respect our Course Code, which consists of two parts – Playing Etiquette and Dress Guidelines.
Playing Etiquette
We want you to thoroughly enjoy your visit to the Club but when playing here you have a responsibility to behave considerately and in a manner that does not spoil the enjoyment of other visitors or members.
Slow play - We know that not every golfer plays to the same standard or speed, so please be considerate to other players – do not hold them up but simply call them through. This will ensure that you and your group are not under pressure to hurry shots and It will enable others to fully enjoy their game. As a guide, a fourball should take no longer than 4 hours.
Bunkers - Our bunkers are challenging to play even when properly raked – if left unraked our bunkers can be virtually impossible. So please do not leave a bunker without raking it.
Course care – Please help us to keep the course in the superb condition you'd expect to find it in by replacing divots and repairing pitch marks.
Dress Regulations
CLUBHOUSE DRESS RULES.

A good standard of dress and golf attire should be worn in all areas of the Clubhouse, smart casual wear is acceptable unless a particular dress code is specified for a Club event.
Shorts may be worn in the Lounge and Neil Pikes Bar between 1 April to 30 September. Only tailored shorts are permitted and these are to be cut above the knee by no more than 3 inches.

Boat shoes are permitted when wearing shorts, socks with boat shoes are not required.

The following items of dress are not permitted

1.T shirts, running or cargo shorts, football or rugby type shirts, leggings or cropped trousers for Gentlemen.

2.Golf shoes or running shoes.
3.Wet, soiled clothing or golfing rainwear.
4.Open toed shoes/sandals for Gentlemen.
5.Sun tops of any kind.
6.Leisure suits or blue denim clothing.
7.Hats of any description.
SEWELL DINING ROOM DRESS RULES.

Smart casual wear and clean golf attire to be worn at all times, except when a particular dress code is specified.

Shorts are not allowed at any time, unless the dress code is relaxed by the Captain/Vice Captain for a particular event.

HENNESSY ROOM.

Clubhouse dress rules apply. Golf shoes with moulded soles are allowed in the Hennessy Room during the main golfing season; ie: when white tees are in play. Access for those wearing golf shoes should be via the external staircase.

NEIL PIKES BAR DRESS RULES.

Good standard of dress and smart golf attire is required. Golf shoes are permitted.

FUNCTIONS DRESS CODE.

Smart Casual: - A good standard of dress including clean golfing attire, jackets not required for Gentlemen.

Smart: - Jacket with or without a tie for Gentlemen/similar level of formality for Ladies.

Formal: - Black tie or lounge Suit for men, at the Captain's discretion, a similar standard of formality for Ladies.

Relaxed Dress: - As specified for a particular event.

GOLF COURSE, PRACTICE GROUND AND PATIO DRESS RULES.

A good standard of golf attire to be worn at all times.

The following items of dress are allowed:

1.Golf shirts with long or short sleeves and turtle necked tops.

2.Tailored golf trousers.
3.Cropped trousers, skirts and skorts for Ladies.
4.Tailored golf shorts with a length no more than 3 inches above the knee.
5.Socks to be worn at all times, trainer type socks are allowed.
6.Boat shoes are allowed on the patio, socks are not required when wearing boat shoes.
7.Gentlemen must tuck shirts into their trousers/shorts at all times.
NOT PERMITTED.

1. Blue denim clothing.

2.Track/leisure suits.
3.Cropped trousers for Gentlemen.
4.Cargo shorts.
5.Sun tops of any kind
6.Non golfing shoes on the golf course or practice ground, for those playing or practising golf.
7.Running shoes.
MOBILE DEVICES

Except in an emergency mobile devices are not to be used for verbal communication anywhere in the Clubhouse, the Golf Course or Practice Ground. Verbal communication on such devices is only allowed in the Car Park. Devices are to be set to silent mode, thereby allowing the checking of e mails and text messages etc, the checking of voice mails should only be done in the Car Park.