Opens & Tournaments
For great golf in Dorset, great fun and good causes
Whether you love to play first class golf or simply love to watch first class golf, every year we hold a wide range of well attended events and opens here at Ferndown Golf Club.
Players of every standard come to Ferndown to play golf - some to win, some to enjoy themselves, some to raise money for worthwhile charities. Whatever your preference you're welcome to join us. Below you'll find the upcoming events listed, along with the results of events that have already been played and, where applicable, links to entry forms.

Festival of Golf 2017
We are looking forward to the forthcoming golf season after a winter of further improvements to the Course both in terms of its visual appeal and its playing quality under the leadership of Murray Long.
Festival of Golf 2017 entries will open on Friday 13th January 2017
New this year: ONLINE PAYMENT OPTION - Click here.
MENS OPEN - Sunday 21st May 2017 - Men's Open
SENIORS OPEN - Wednesday 24th May 2017 - START SHEET
LADIES OPEN - Thursday 25th May 2017 - ​ START SHEET
PRO AM - Friday 26th May 2017 - Pro-Am
4BBB OPEN - Saturday 27th May 2017 - START SHEET
MIXED OPEN - Sunday 28th May 2017 - START SHEET
For more information about the Festival contact the Office on 01202 653 953

Ferndown Spring Am-Am - Friday 7th April 2017
Coffee & Bacon Bap on arrival
18 holes 4ball (2 best scores to count) on our Championship Course
Two Course Dinner & Team Prizes
To reserve a team please contact Sue Helliker on 01202 653953 or suehelliker@ferndowngolfclub.co.uk
Limited spaces available so please book early to avoid disappointment
Closing date: Monday 13th March 2017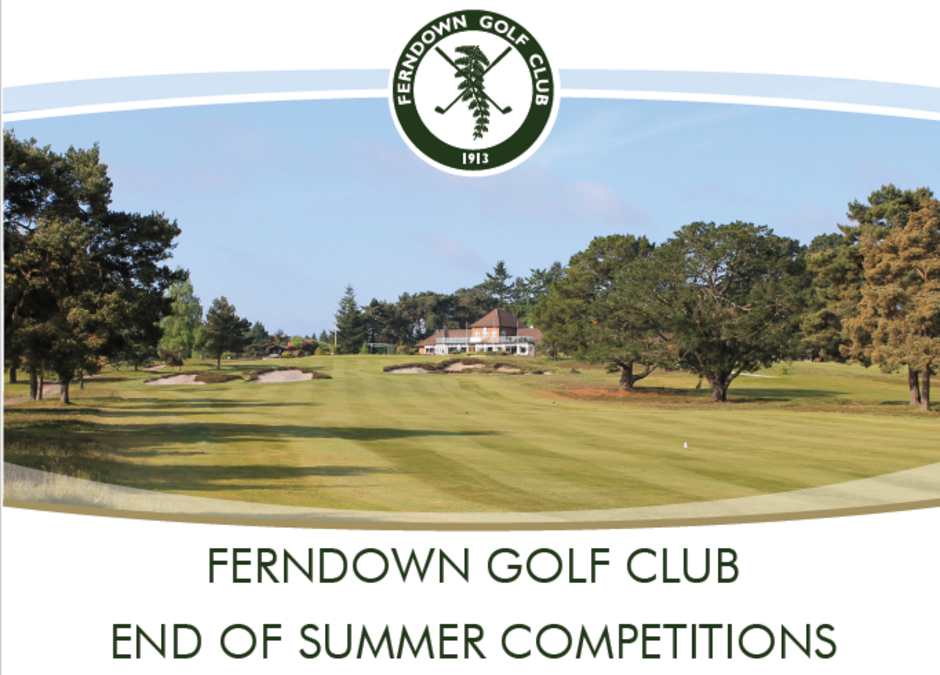 End of Summer Competitions
Due to the popularity of our May Festival of Golf we hold two additional days in August:
Wednesday 23rd August - Seniors 4BBB Open
Friday 25th August - Mens 4BBB Open
Graham Butler Scratch Foursomes 2016
Congratulations to Dave Cook, Dave Norton, Tom Peacock and Adan Yates from Parkstone Golf Club who were this year's winners of the Graham Butler Scratch Foursomes with a 9 over par total of 293 for their 4 rounds, 6 shots clear of Home Team Ferndown Golf Club.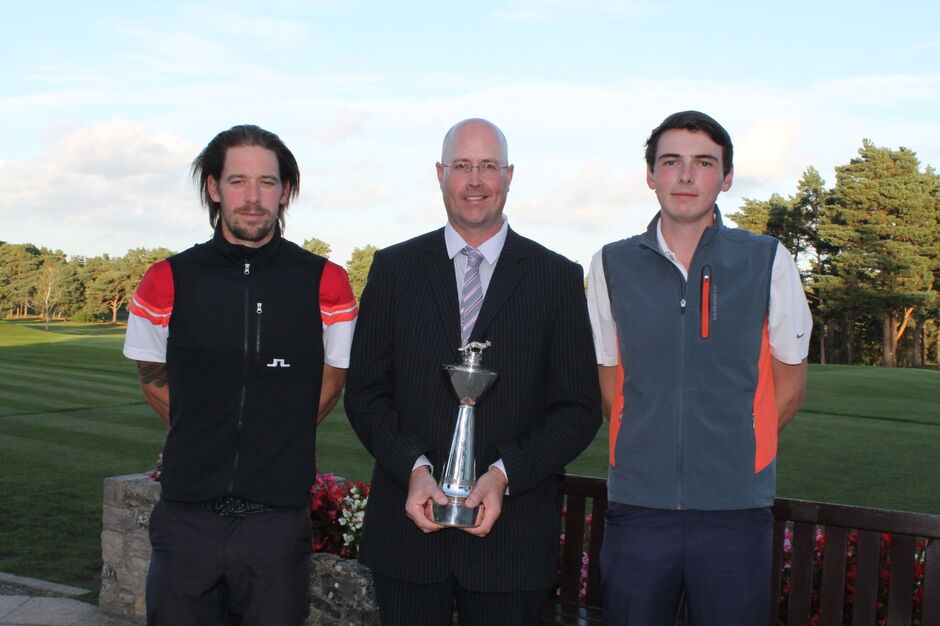 Round of the day went to the foursomes pair of Andy Rideout and Tom Robson of Broadstone Golf Club who shot a gross 67 (4 under par) in the morning round and then followed this up in the afternoon with a 2 over par 73 giving a combined gross total of 140 (2 under par) to win the best pairs prize.
The 2016 Alliss Invitational - Monday 5th September 2016
23 Teams joined us for this our 30th Anniversary of this great Charity Event. Raising money for the Peter Alliss Wheelchair Crusaude and Captain's Charities.
The day raised just over £30,000 and huge thanks go to all the participants and genreous sponsors and donators.
End of Summer Competitions - 24th and 27th August 2016
Due to the popularity of our Festival competitions we are holding an additional Seniors Pairs and Four Ball Better Ball in August.
Wednesday 24th August - Seniors 4BBB:
Saturday 27th August - Mens 4BBB:
_______________________________________________________________________________________________________________________________________________________________________

Sunday 22nd May - Tuesday 31st May
2016 Results
"The whole day was a pleasure to attend, my compliments to the greenstaff the course was immaculate, and the staff were professional and curteous, as were all the officials, really looking forward to bringing the same 10 players to the August Competitions" 2016 Festival of Golf Competitor